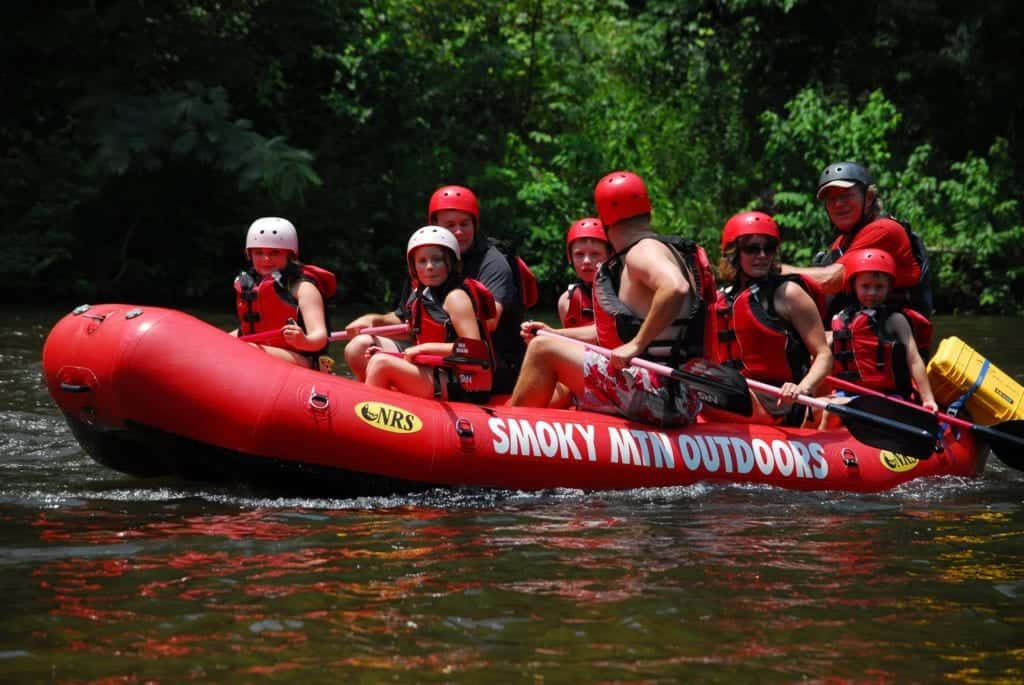 What Types of Rafts are Used White Water Rafting?
Exciting and exhilarating. We've all heard these words to describe white water rafting in the Smokies. As important as fun and safety are while rafting, rafts make the adventure. Have you ever wondered what types of rafts are used for white water rafting?
The two most common rafts are paddle rafts and oar rafts. Paddle rafts seat 4 to 8 people and a guide or captain. Rafters who are white water rafting in the Smokies enjoy paddle rafts because they can participate and act as crew while the captain or guide shouts out instructions for navigating the current of the Upper and Lower Pigeon River.
For an adventure with less participation, oar rafts seat 3 to 5. These rafts have powered oars and are controlled by a trained guide. These are not as common because most rafters enjoy the challenge of navigating the boat. Smoky Mountain Outdoors uses inflatable paddle rafts because they are quick in the water and can safely be used in any of the whitewater levels.
Both types are categorized as self bailers. This means the edges of the base are laced to allow water to flow across the floor and out the lacings. Half the fun in white water rafting is getting wet!
If you enjoy a thrilling outdoor adventure, whitewater rafting in the Smokies is waiting for you. Smoky Mountain Outdoors begins rafting again March 1, 2014, but you can still call with questions. Whether you want a longer trip with hands-on action or a shorter trip with lower a rapids class, you can begin planning now!