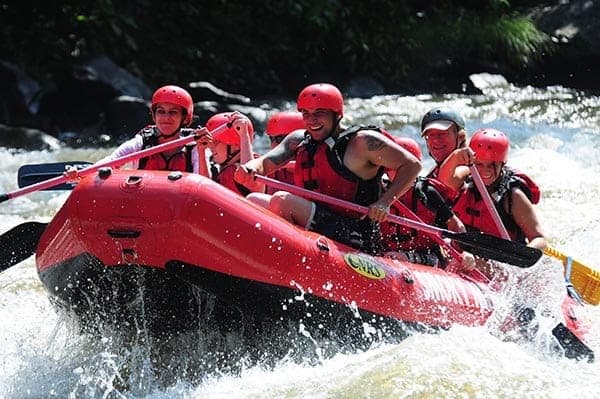 Top 3 Health Benefits of White Water Rafting
White water rafting is an absolutely thrilling experience. With the waves crashing around you and your entire crew laughing and shouting, rafting is truly a one of a kind attraction. In addition to being a fun way to spend an afternoon, did you know that rafting also offers a number of health and wellness benefits? Smoky Mountain Outdoors, the premiere destination for Gatlinburg white water rafting, has listed the top benefits of taking a rafting trip.
1. You'll get some fresh air.
In this day and age, it can be hard for some people to spend enough time outdoors. White water rafting is a fantastic way to spend the day in the sunshine surrounded by nature. Smoky Mountain Outdoors takes guests on scenic trips down the Upper and Lower Pigeon River, one of the most beautiful bodies of water in the Smokies.
2. It's great exercise.
Rafting is a whole lot more than just sitting in a boat! Paddling and balancing the boat requires people to use many different muscle groups. Depending on your weight and the difficulty of the river, you could burn about 350 calories per hour of rafting.
3. Rafting helps you de-stress.
Even though rafting isn't relaxing in the traditional sense of the word, it is an excellent way to de-stress. Getting away from the humdrum annoyances of everyday life and doing something totally different is the best way to refresh your mind.
Smoky Mountain Outdoors is the best place for Gatlinburg white water rafting. With our special combination trip you can enjoy a mild ride on the Lower Pigeon River and a wild ride on the Upper Pigeon River. Learn more about our combo package here!