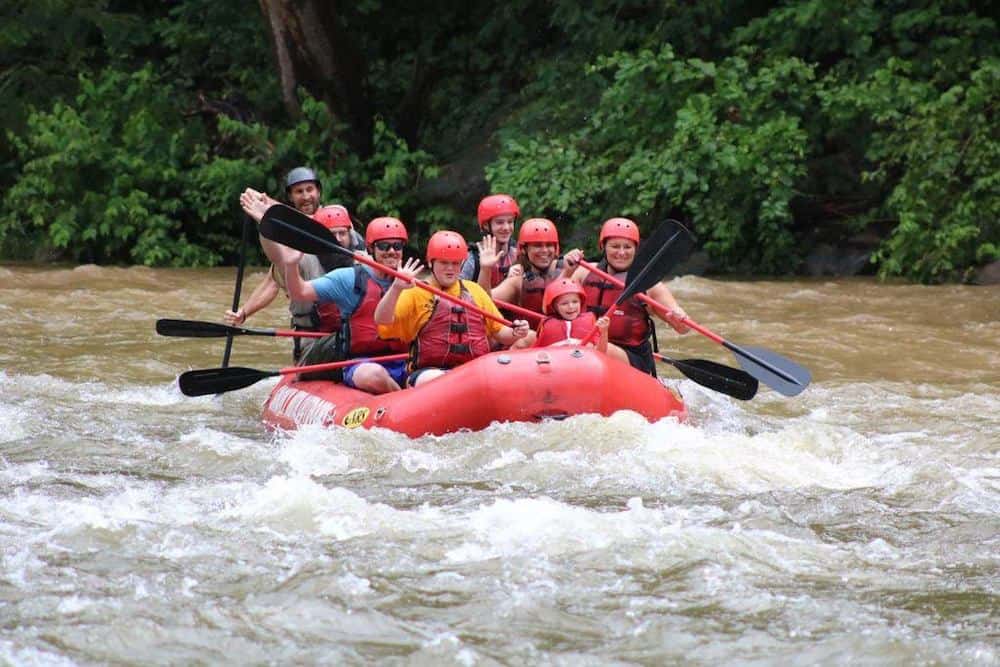 4 Things You Didn't Know About White Water Rafting in the Smoky Mountains
While you might be familiar with the basics of white water rafting, there are a few things that might surprise you about SMO Rafting! Whether you are planning a rafting trip for the first time or have experienced rafting elsewhere in the past, we are here to let you in on a few details about our trips! Here are 4 things you didn't know about white water rafting in the Smoky Mountains:
1. Children Can Participate in the Fun
Many families planning a trip to the Smoky Mountains want to experience white water rafting but are worried their kids might be too young to participate. The truth is that children who are at least 3 years old will love the Lower Pigeon River Trip! This scenic float trip is perfect for families since it is a leisurely trip where water fights and splashing are popular! If you have kids who are at least 8 years old or 70 pounds, they can join us on our Upper Pigeon River Trip that features more of a thrill.
2. Swimming Knowledge is Not Required
If you always put off white water rafting in the Smoky Mountains because you don't know how to swim, there is no need to worry! All of our guests are issued a type 5, Coast Guard approved life jacket that is designed to provide all of the flotation needed on the river. Whether you consider yourself a poor swimmer or don't know how to swim at all, don't let that keep you from joining this unique adventure! You can also take comfort knowing all of our trips are chaperoned with a professional guide. No swimming experience is necessary on our Lower or Upper trips on the river, but please note that the Extreme Upper River Trip requires the ability to swim.
3. Rafting Trips Are Still Available in the Rain
Another thing you didn't know about white water rafting in the Smoky Mountains is that all of our rafting trips take regardless if there's rainy weather! In fact, rafting is one of the best rainy day activities in the Smokies since getting wet is all part of the fun! We recommend you wear a bathing suit, but you must wear secure fitting shoes rather than flip flops. Of course, if there are thunderstorms in the area, we will temporarily delay our trips for the safety of our guests and staff!
4. Extreme Trips Are Available
For those folks who are thrill seekers, you will be pleasantly surprised to know we offer an Extreme Upper Pigeon River Trip from May through September! These trips feature a smaller raft with a maximum of 3 rafters and a guide as you surf through some class III and IV rapids. Learn more about the rapid classes here. The ability to swim is a must and previous rafting experience is recommended for this trip.
Now since you know all about white water rafting in the Smoky Mountains, check out all of our whitewater rafting trips today to plan your adventure! We look forward to seeing you soon at
SMO Rafting!