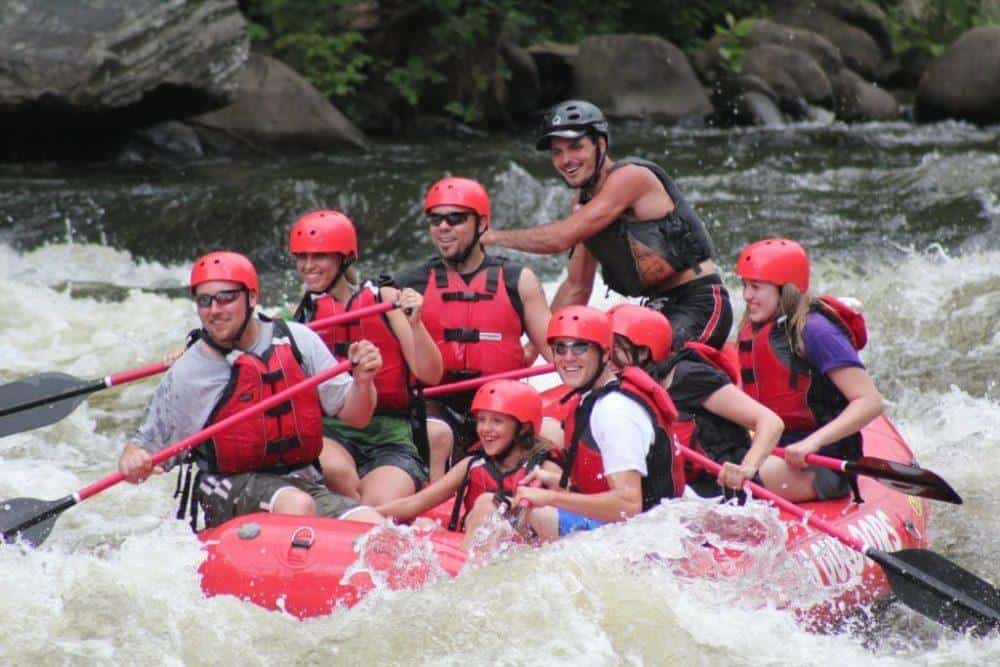 3 Reasons to Plan a Trip to Go White Water Rafting in the Smoky Mountains This Year
If your New Year's resolution is to be more adventurous, we have the perfect way for you to reach your goal — go white water rafting in the Smoky Mountains! Book a whitewater rafting trip with Smoky Mountain Outdoors for a thrilling experience you won't forget. Here are 3 reasons to go white water rafting in the Smoky Mountains with Smoky Mountain Outdoors this year.
1. Experienced Guides
If you've never been white water rafting before, there's no need to worry. You won't be alone when you embark on your journey down the river. Your safety is our first priority, which is why we provide you with a skilled guide who will ride down the river with you. This way, you can focus on the fun and have the time of your life on this incredible adventure while we make sure you have a safe ride.
2. Variety of Rafting Experiences
We offer a variety of white water rafting experiences, ranging from a thrilling ride on class 3 and 4 rapids to a relaxing ride down the river that kids love. Upper River Rafting is our most popular rafting trip. It's a 6.5 mile trip through the Smoky Mountains on class 3 and 4 rapids. This is one of the wilder rides, so if you're looking for an amazing adventure, look no further! There'll be big waves, big drops and lots of surfing! If you're in the mood for something even wilder, try the Extreme Whitewater Rafting trip. In this smaller boat, your group will hit even bigger waves and more rapids to make your ride even more exciting! Knowing how to swim is a must if you choose this rafting ride. If you're looking for a ride that's kid friendly, you'll love Lower Pigeon River Rafting. The entire family will love this peaceful ride down the river where you'll see beautiful scenery of the Great Smoky Mountains. There might even be water fights and lots of splashing! Choose from these awesome rides for the rafting experience that suits your group the best!
3. Combo Packages
In addition to white water rafting, Smoky Mountain Outdoors offers hiking. We have Combo Packages available so you can make sure you're getting the most out of your experience in the Smoky Mountains. When you book your white water rafting trip, consider purchasing one of our combo packages and ride rapids in the Upper Pigeon River and Lower Pigeon River. You can also choose to mix it up and ride the rapids of the Upper Pigeon River before hiking to see some of the best waterholes in the Smokies. In addition, Smoky Mountain Outdoors has partnered with ClimbWorks to offer a package that includes both ziplining and white water rafting. There's something for the whole family at Smoky Mountain Outdoors!
It's never too early to book your rafting trip with Smoky Mountain Outdoors. You'll have the adventure of a lifetime riding down the river at top speed, or leisurely floating and enjoying the views. Reserve your trip today and guarantee an unforgettable vacation this year!