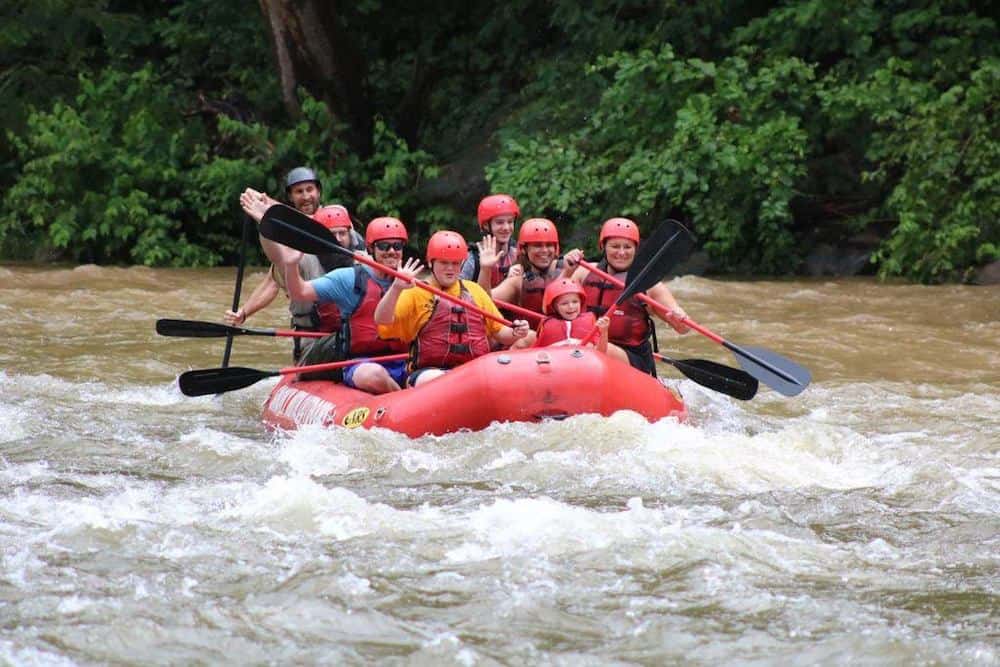 4 Things That Make Our Smoky Mountain White Water Rafting Trips a Great Gift
Whether you are starting your holiday shopping early or looking for the perfect birthday present, surprise your loved ones with a white water rafting adventure in the Smoky Mountains! Our white water rafting excursions are fun for family members of all ages and offer a unique way to explore the beauty of the Smokies! Here are the top 4 things that make our Smoky Mountain white water rafting trips a great gift:
1. Fun for All Ages
One of the top things that make our Smoky Mountain white water rafting trips great gifts is because they are fun for anyone ages 3 and older! If you have young children, they will love our Lower River Rafting Trip that provides a scenic journey through the Pigeon River gorge. During this 5.5 mile excursion, you will appreciate the gentle river flow, and your kids will have a blast splashing each other with water! If you prefer something with a little more speed, check out our Upper River Rafting Trip that features a 6.5 mile ride down class 3 and 4 rapids! We also offer Pigeon River combo packages from May through September where you can experience the best of both worlds!
2. Wide Availability of Times
Whether you are planning to visit the Smokies in the spring, summer, or fall, we have a wide availability of excursion times to meet your schedule! When you offer your family or friends a gift of rafting with Smoky Mountain Outdoors, you never have to worry about being locked into a specific date or time. As soon as you know your vacation schedule, simply make your reservation, and you will be all set! Our spring and fall trip availability is based upon local rainfall, while the flow is consistent from Memorial Day to Labor Day.
3. Close to Gatlinburg
If you were already planning a vacation to Gatlinburg, you will be happy to know that our outpost is the closest white water rafting to the Smoky Mountain area! You can easily add one of our trips into your vacation schedule, but you might want to add it to the end of your trip. After rafting with us, you will be back to your cabin, hotel, or condo in plenty of time for a delicious dinner as you reminisce about your time on the river!
4. Affordable Rates
Another thing that makes our Smoky Mountain white water rafting trips a great gift is our excursion rates are affordable! You can enjoy a fabulous and exciting vacation to the Smokies without spending a fortune. We are also pleased to offer several white water rafting packages where you can experience the thrill of white water rafting and ziplining during your vacation!
Check out all of the information about our Smoky Mountain white water rafting trips today to find out all you need to know about our excursions and treat your family to the adventure of a lifetime! We look forward to seeing you at Smoky Mountain Outdoors!