For nature lovers, the Smoky Mountains are one of the ultimate vacation spots on the eastern seaboard. They boast a range of scenery and wildlife, as well as plenty of different ways to enjoy them. From hiking to white water rafting, there are tons of great ways to get in touch with the great outdoors during your stay in the Smokies. At Smoky Mountain Outdoors, we appreciate the natural beauty of the Smokies, and we believe that anyone who calls themselves a nature enthusiast won't want to miss out on all that white water rafting in Gatlinburg has to offer, and here are 4 reasons why:
1. A New Perspective
Often times when people plan outdoor activities for their vacation, the first things on their list usually involve taking on area trails or hiking to popular spots in the Great Smoky Mountains National Park. While those options are certainly great ones, they only offer you the opportunity to experience the Smokies from one perspective. To fully experience the diverse terrain of the Smokies, nature lovers should definitely plan to go white water rafting in Gatlinburg during their stay and see the splendor of the Smokies from the banks of the beautiful Pigeon River.
2. Keeps You Cool
If you're planning your Smoky Mountain vacation in the warmer months, there's no better way to experience the outdoors and stay cool than by going white water rafting in Gatlinburg! Temperatures in the Smokies can easily climb into the upper 80s/low 90s during the summer months, and with plenty of sunshine overhead, choosing to take a white water rafting trip will provide much needed relief from the heat!
3. A Different Kind of Challenge
While some outdoor enthusiasts simply love having the ability to get out into nature and enjoy their surroundings, many also head into the wilderness for the physical challenge associated with hiking, biking, etc. White water rafting in Gatlinburg definitely comes with its own unique set of challenges that nature enthusiasts are sure to love, and whether it's your first time on the water, or you're an experienced rafter, we have various levels of trips available to provide you with the exact experience you're looking for.
Our Lower Pigeon River Rafting trip is more of a scenic trip comprised mainly of class 1 and class 2 rapids and is great for taking young children along, while our 6.5-mile long Upper Pigeon River Rafting trip contains mostly class 3 and class 4 rapids, and is perfect for those looking to take a walk on the wild side during their vacation.
4. Multi-Activity Packages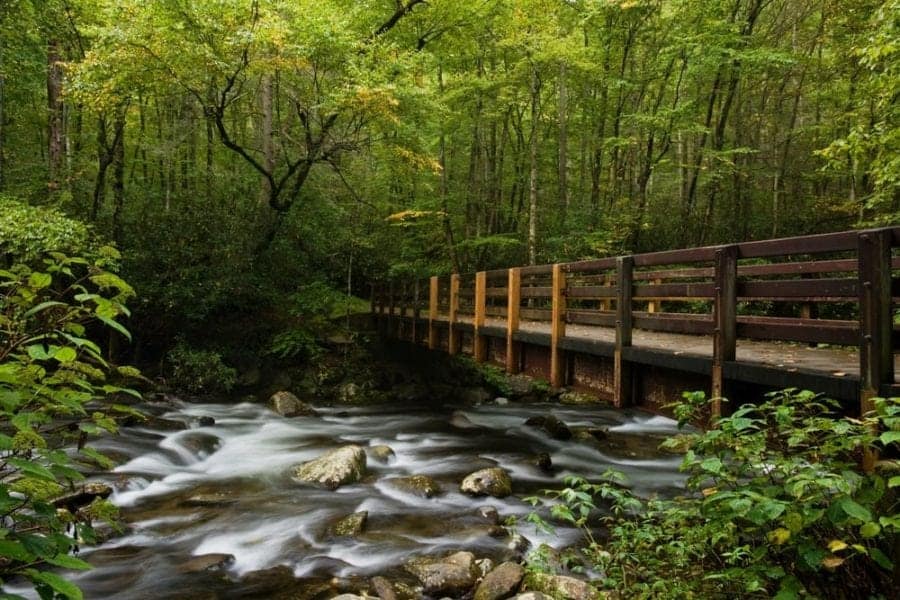 If you're looking for a way to experience a little bit of everything during your trip, you'll definitely want to take advantage of our hike and paddle package! Our experienced tour guides will help you explore the Smoky Mountain terrain on a two-hour hike complete with lunch and white water rafting in Gatlinburg down the river section of your choosing – this package is truly the best of both worlds!
We know that outdoor enthusiasts will love white water rafting in Gatlinburg, but don't just take our word for it! We've received TripAdvisor's "Certificate of Excellence" five years in a row, and our guests' reviews repeatedly rave about their experience with Smoky Mountain Outdoors during their vacation. So, what are you waiting for? Book your white water rafting trip with us today!