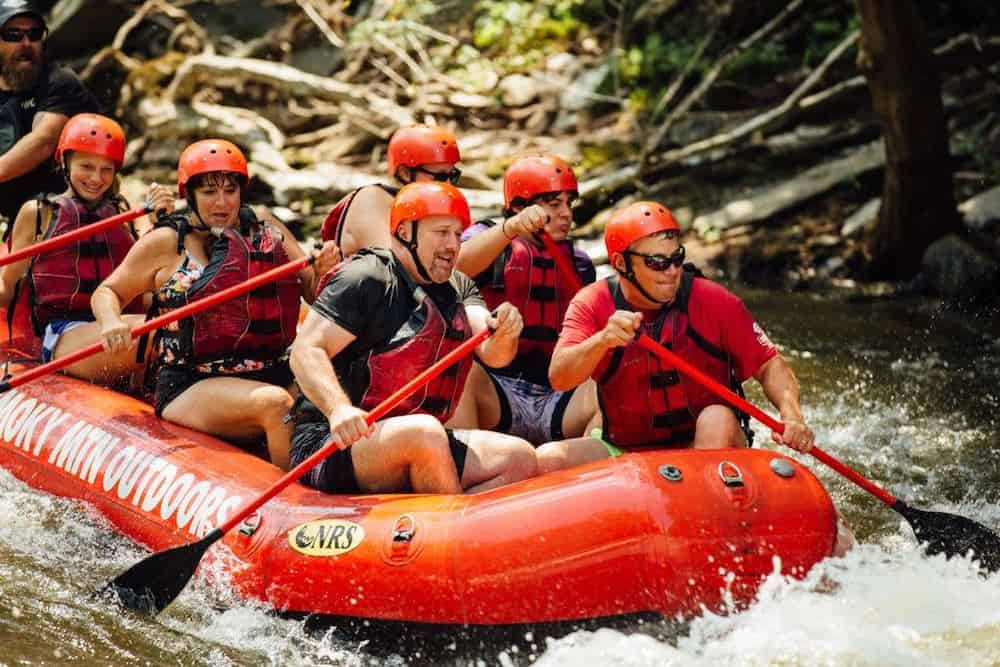 5 Reasons to Take Your Family White Water Rafting in the Smoky Mountains
Are you looking for a fun outdoor activity you can do with the whole family? You should go white water rafting in the Smoky Mountains on your next trip. It's exciting and an experience you won't ever forget! Check out these 5 reasons to take your family white water rafting in the Smoky Mountains:
1. Make Memories
One of the best parts about taking your family rafting is all the memories you will make together. Doing a new activity on a trip together will definitely make it memorable. You'll all have fun together when water splashes onto everyone or the guide makes you laugh the entire ride. Your trip down the Pigeon River might be your favorite memory of your vacation!
2. Ideal for Variety of Ages
Our rafting trips are ideal for a variety of ages. Kids who are 3 to 8 years old can go on the Lower River Trip and have a blast going down the river. You all can experience dips and curves and get splashed by water. Kids who are 8 years old and up can go on the Upper River Trip where you could experience class 3 and 4 rapids along the ride. Even the grandparents will have a blast going down the river on an exciting raft ride!
3. Something Different to Do
If you've been to the Smokies before and want to try something new, you can do something different by going white water rafting in the Smoky Mountains. Rafting is a great experience to do with your family on your trip, especially if you have already done the traditional activities in Pigeon Forge and Gatlinburg. You want to make sure everyone in your family is having a good time, and rafting on the river is the best way for all of you to do something together that's not traditional, but is definitely fun!
4. Spend Time Outside
Want to get outside in the sun or even in the rain? White water rafting in the Smoky Mountains is a great way to spend some time outside. You will love being out in the sun, while staying cool because of the water splashing you as you raft down the river. Even if it rains, you can still enjoy rafting on the river since you will get wet anyway! You can enjoy nature when you go rafting too! You have the chance to see wildlife in the woods and in the water as you raft. There's nothing better than spending time outside in the Smokies!
5. Get Some Moderate Exercise
When you go on vacation, you may not be thinking about exercising, but if you are, rafting is a great way to get some movement in! Everyone will have a paddle, and you will definitely work on your arms and shoulders as you paddle against the water. The best part is you won't even realize you're exercising because you'll be having so much fun!
After you go white water rafting in the Smoky Mountains with your family, you will want to go every time you come back. Want to know more about rafting with us? Read about our white water rafting trips and pick the one that's right for you on your next vacation!