4 Reasons to Make Plans for Smoky Mountain Rafting During the Winter
While the chilly months of winter may have you dreaming about getting back outside in warmer weather, the spring will be here before you know it! This is the ideal time to plan a whitewater rafting adventure with SMO Rafting and take advantage of the many benefits of booking your trip early! Here are the top 4 reasons to make your spring plans for Smoky Mountain rafting during the winter:
1. Best Trip Availability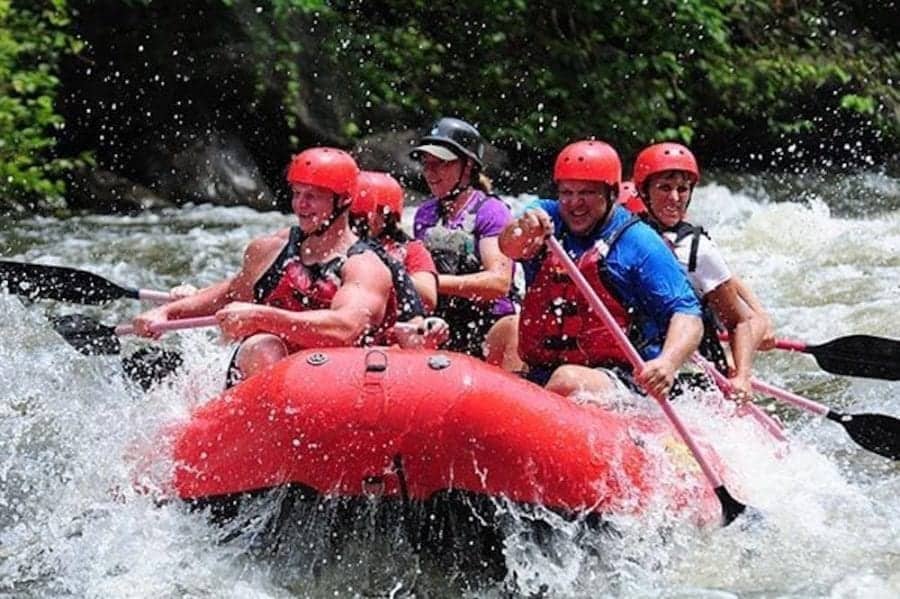 One of the top reasons why winter is the perfect time to make your spring plans with us is because you will find the best trip availability! You can secure your spot early to coincide with your spring vacation to the Smokies. You can also be one of the first guests to experience our rafting trips for the season and find out why so many guests love our spring excursions. This is a special time of year to go rafting because the water levels are less predictable than during the summer months, so you'll have a different experience on the river every trip!
2. Excellent Prices and Discounts
SMO Rafting is pleased to offer excellent prices so your friends and family can enjoy an amazing time rafting in the Smoky Mountains without spending a fortune! You can take advantage of an even better deal by booking early during the winter and taking advantage of our special discount! Simply book your rafting trip online, and the discount will be applied when you checkout. The discount is applicable to all of our rafting trips, so choose one trip or plan several different excursions with us.
3. Anticipation Builds Excitement
While you might be dealing with cabin fever during the winter months, the anticipation of Smoky Mountain rafting helps to build excitement! Once you have made your spring plans with us, you can look forward to a fun rafting adventure. You also have plenty of time to browse through our frequently asked questions to see what you can expect during your time on the river, what you should wear on the trip, and other common questions. While the spring may seem far off now, planning in the winter gives you something to look forward to in the months ahead!
4. Plenty of Time to Organize a Group Trip
A whitewater rafting trip with us is a fantastic group activity, so making your spring plans now gives you plenty of time to organize your group event! Whether you are planning a family reunion or a church retreat, you only need a group of at least 10 people to take advantage of our low group rates. In fact, we make it easy for you to organize your group trip with a dedicated sales staff, affordable group rates and a friendly customer service team.
Not sure of your plans yet? We have online gift certificates perfect for booking rafting trips all throughout the season!
Check out all of the information about Smoky Mountain rafting with us today to plan your adventure on the Pigeon River! We look forward to seeing you this spring!