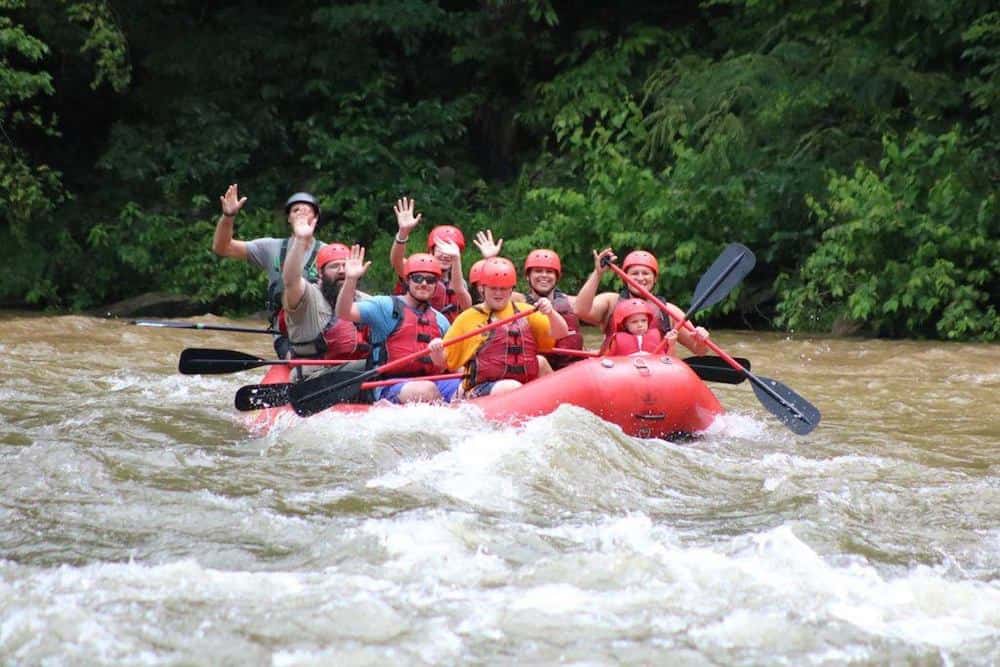 Why Now is the Best Time for Rafting in the Smoky Mountains
After being cooped up inside for a while, we bet you can't wait to get outside and have fun! We know how much you want to spend some time outside with people you care about, which is why now is the perfect time to go rafting in the Smoky Mountains! You finally get a vacation, and you can finally cross white water rafting off your bucket list! Keep reading to find out why now is the best time for rafting in the Smoky Mountains:
Get Outside
Now is the best time to enjoy all those outdoor activities you've been wanting to try. And when you're in the Smoky Mountains, there's no better time to be outside! White water rafting is one of the best things to do outside in the Smoky Mountains. You'll love being in the warm sun, your heart pounding as you race down the river and experience class 3 and 4 rapids on our upper river trip!
Stay Cool
The season for white water rafting in the Smoky Mountains is in full swing, and the temperature gets pretty warm during the day. With the hot weather, everyone is looking for ways to cool off. What better way to stay cool than to go white water rafting? With every bump, water will splash onto you to help keep you cool. There's nothing better than being warmed by the sun and humidity, and then getting that refreshing, cool mountain water all over you as you raft down the Pigeon River!
Everyone Has Fun
You should go white water rafting in the Smokies because everyone will have fun! Small children, families and people who aren't strong swimmers will love going down the river on our lower river trip for a relaxing ride down the river. For people who want to experience all the thrills of rafting, you should go on the upper river trip, where you can experience class 3 and 4 rapids along the way! For an even more thrilling ride, you could go on the extreme upper river trip, which is in a smaller raft so you really feel the rapids. Every trip has a guide to help you navigate the river and have fun!
Stay Safe
We are taking several steps to keep all of our guests safe when they raft with us this rafting season. Between each ride, all common surfaces are sanitized, from the raft to the paddles. By doing this, we are helping everyone stay safe and keep a safe distance from each other!
There's no better time than now to go white water rafting in the Smoky Mountains. It's a great way to stay safe, have fun, and enjoy the great outdoors. Everyone in your group will love having an adventure together. Are you ready to plan your trip? Look through our white water rafting trips and reserve your spot today!