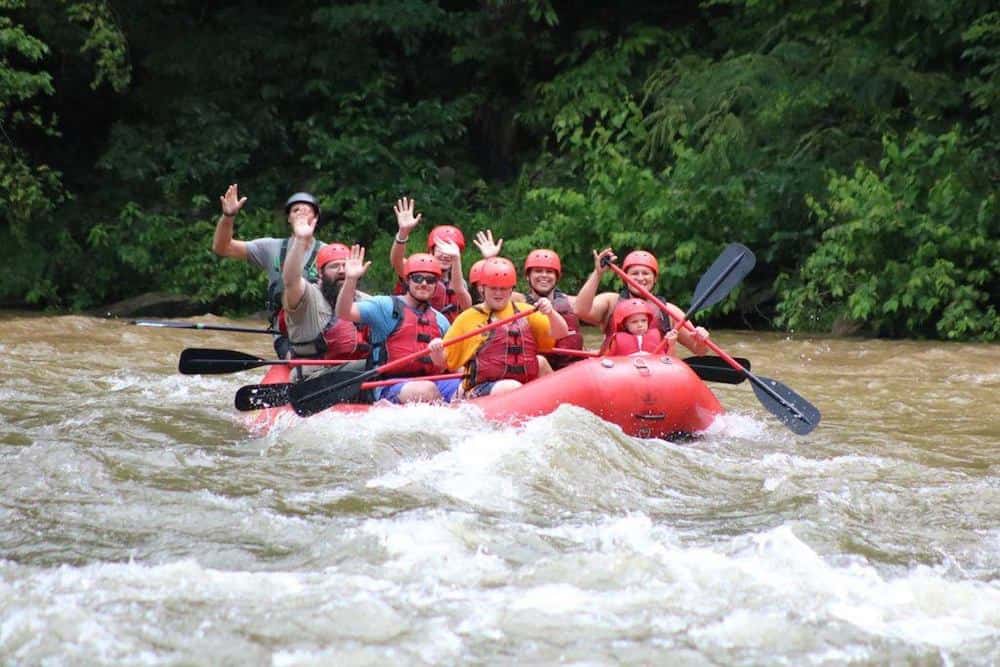 4 Reasons to Try a Spring and Fall Rafting Trip in the Smoky Mountains
As summer starts to wind down, water levels in the Pigeon River start to be less predictable. That's why we transition from our massive rapids type trips to spring and fall flow trips down the river. Our spring and fall trips still guarantee a great experience in the Smokies and are a fun way to spend time in the outdoors! Here are 4 reasons to try a spring and fall rafting trip in the Smoky Mountains:
1. Less Crowded
Once kids are back in school, the summer crowds start to die down at Smoky Mountain Outdoors. This means that you don't have to worry about the river being too crowded for you to enjoy a rafting adventure! Our spring and fall flow trips are the perfect way for you to take a break from everyday life and just enjoy a peaceful time in the Smoky Mountains. Booking a trip for the exact time slot you're hoping for is much easier when you don't have to beat all the crowds to do it!
2. Experience the Smokies in a Fun Way
Our spring and fall rafting trips allow you to experience the Smokies in a fun way. Depending on when you visit, you might have the opportunity to take in the amazing fall scenery! As the leaves change from various shades of green to shades of orange, yellow and brown, you can see it in a different way from your trip on the river. Your rafting trip gives you a front row seat to experience the beauty of the leaves changing colors. Though our spring and fall trips are not as intense as our Upper River rafting trips, they still provide a fun way to experience the Smoky Mountains by allowing you the opportunity to both see and be a part of nature.
3. Beautiful Weather
Beautiful weather is common during our spring and fall rafting trips. During the summer, temperatures tend to climb higher and higher, but around the time we start offering our spring and fall trips, temperatures are starting to get a little lower. When you don't have to worry about the sweltering heat, you are more likely to have a much better rafting experience. For cooler temperatures, plan your visit later in September and expect to have a more comfortable time on the river.
4. Unpredictable Waters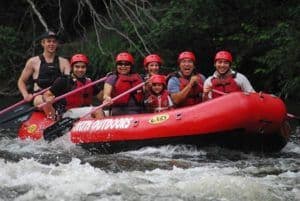 Our spring and fall trips are based on the water levels, which means experiences vary from trip to trip. The fact that it's so unpredictable makes it that much better! You may hit class 3 and 4 rapids, you may enjoy a leisurely float down the river, or you may experience both! Either way, you will be surrounded by the beauty of the Great Smoky Mountains, providing a great adventure. We have experienced guides who accompany our guests on each trip and will navigate you through the best waves on the river to help make sure you have the best time! All you have to do is kick back and enjoy the ride, and we will handle the rest.
Don't miss your chance to experience the mountains in a unique way on one of our spring and fall rafting trips in the Smoky Mountains! Book your trip today and get ready for an adventure you won't forget.