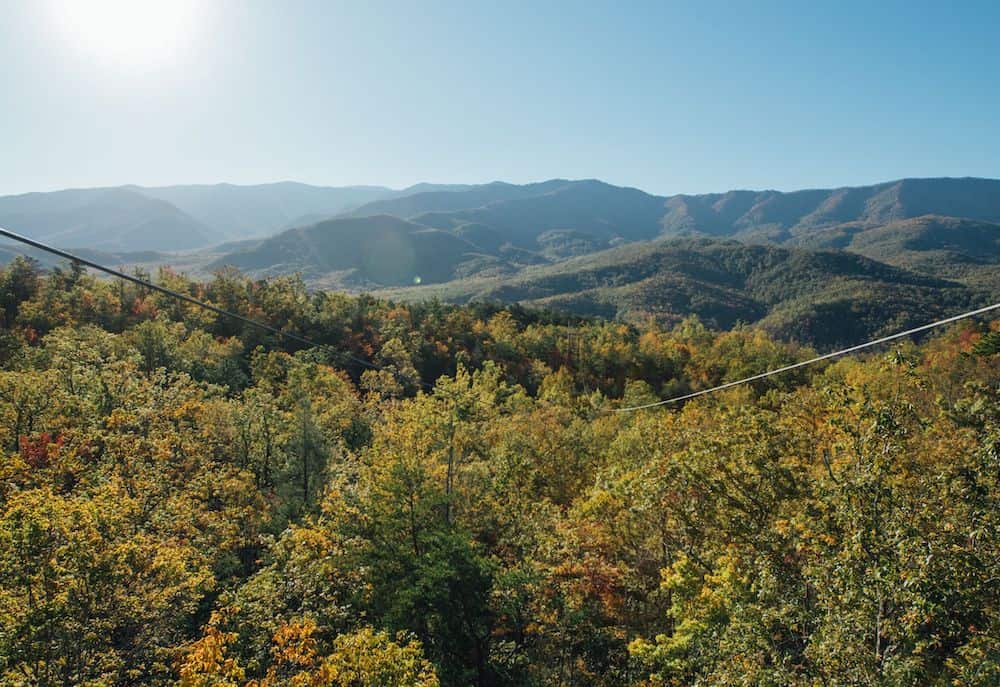 3 Smoky Mountain Activities to Enjoy in the White Water Rafting Off Season
If we had it our way, white water rafting at Smoky Mountain Outdoors would be a year round activity! Unfortunately, the cool fall and winter weather in East Tennessee means we can only offer rafting adventures during the spring and summer months. If you will be visiting the Smokies during our off season, however, there are still a number of excellent ways to enjoy the great outdoors during your vacation. To help you make the most of your trip, look at these 3 Smoky Mountain activities to enjoy in the white water rafting off season:
1. Go Hiking
The Great Smoky Mountains National Park offers 800 miles of beautiful trails to explore! Hiking in the Smokies is one of the very best ways to get an up close view of East Tennessee's breathtaking fall foliage. With red, yellow, and orange leaves of every shade and hue, the autumn colors in the mountains are absolutely majestic. Even when the leaves fall in winter, you'll have incredible mountain views all through the winter. You can choose trails based on their difficulty, which ranges from easy to moderate to hard. You can choose trails based on what you want to experience, such as waterfalls, mountain views, or wooded trails. Your whole family will love going hiking in the Smokies! Hiking is one of the best ways to get outdoors during the rafting offseason!
2. Go Ziplining
Ziplining is one the best Smoky Mountain activities to enjoy during the off season. This fun activity is great for people of all ages, from kids to older adults. You'll race through the trees with your heart pounding as you fly over the ground from platform to platform. You will enjoy spectacular scenery as you whizz through the mountains on your canopy tour. If you've been looking for something fun and exciting to do on your next trip, ziplining is it! Ziplining is a great alternative to white water rafting since you can do it any time of the year!
3. Go Camping
The off season is also a wonderful time to take a camping trip in the Smokies! When you stay at Pigeon River Campground, you can enjoy all of the fantastic things to see and do in the Great Smoky Mountains National Park and the nearby Cherokee National Forest. Offering tent camping, cabins by the river, and RV campsites, Pigeon River Campground provides a variety of ways to spend the weekend immersed in nature. You can have a view of the river, or you can stay in a comfy RV. There are several amenities you'll enjoy, such as picnic tables, charcoal grills, a laundry facility, and a bath house.
We hope that these Smoky Mountain activities will help fill the rafting-sized hole in your heart until next season. Of course, it's never too early to begin thinking about your next adventure on the Pigeon River. Want to get a head start on your next trip? Look through our white water rafting trips in the Smoky Mountains and book yours today!