3 Reasons to Zipline in Gatlinburg TN After Rafting with Us
Have you been planning on going white water rafting when you're on vacation in the Great Smoky Mountains? Don't let the adventure stop there! If you want to keep the excitement and fun going, you should zipline in Gatlinburg TN at CLIMB Works after you go white water rafting. Your whole group will love doing both of these outdoor activities! Here are 3 reasons to zipline in Gatlinburg TN after you go rafting with us:
1. Get the Best Deal
We have partnered with CLIMB Works to get you the best deal possible! When you book a combination adventure of rafting and ziplining, you'll save $20. With this special package, you will be able to choose from two ziplines in Gatlinburg TN: the mountaintop tour where you can fly through the air while looking at incredible mountain views or the treetop tour where you fly through the trees and see the natural beauty of the Smoky Mountains up close.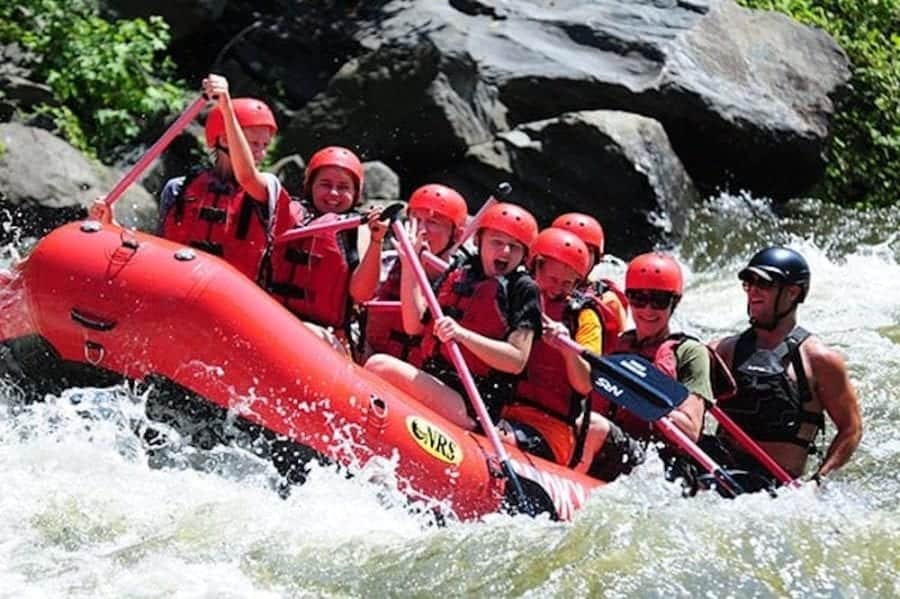 On our end, you get the Upper River Rafting trip! Ride 6.5 miles down the Pigeon River over class 3 and 4 rapids for a fun-filled day of adventure! While you're out on the water, you'll dip, sway, and get sprayed with water. Paddle through the rapids and have a blast when you book this combo package with us and CLIMB Works!
2. Keep the Fun Going
Instead of only going rafting during your vacation, you get to extend the fun when you book a package to raft with us and zipline in Gatlinburg TN! You won't want the fun to end once you're done riding down 6.5 miles over class 3 and 4 rapids. You'll be on an adrenaline high and what better way to stay in this emotional and physical state than to do something else that will keep the excitement up? Everyone in your group will love racing on dual ziplines, flying through the trees and feeling the wind on your face and your heart pumping. Keep the fun going by booking a combo package!
3. Spend Time Outdoors
Being outside is a perk of going rafting and ziplining. If you love doing adventurous things, you probably enjoy being outdoors. When you're rafting down the Pigeon River with us, you are putting yourself in nature. You get to see the banks of the river, wildlife you may not see anywhere else, and a unique view of the Smoky Mountains. When you book a tour to zipline in Gatlinburg TN after you raft with us, you get to spend more time outside. You'll see the Smokies in a different way than when you raft. Instead of being in the lowest part of the mountains, you get to be in the higher part, looking out over the valleys and taking in the scenic views.
You'll find there are plenty of reasons to zipline in Gatlinburg TN after you raft with us. You get to spend more time outside, have even more fun, and get the best package deal. Book our adventure package today and let the fun begin!