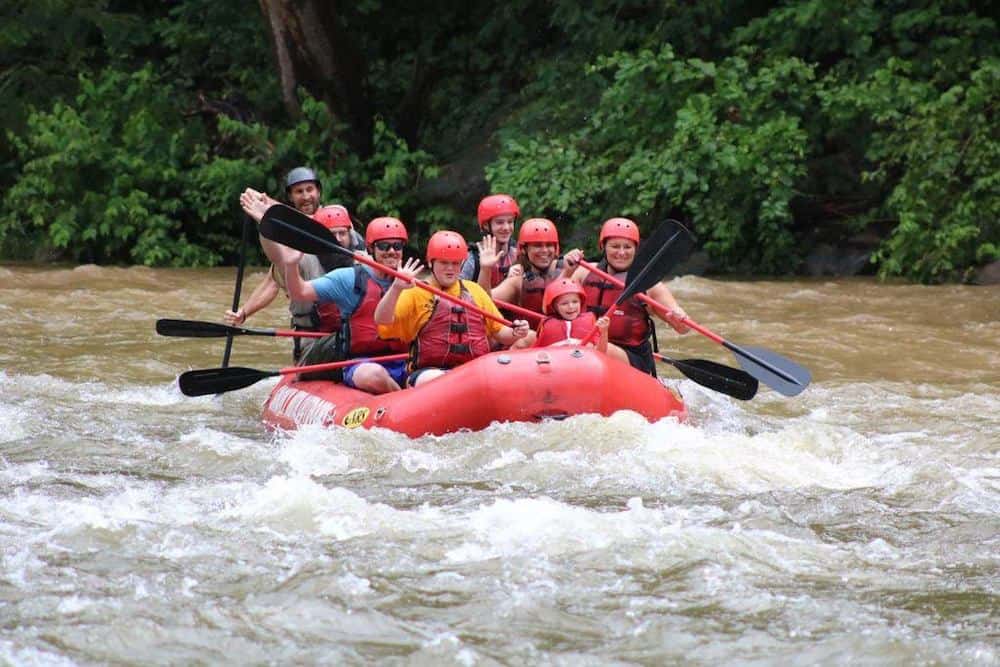 4 Reasons Why Spring is an Exciting Time to Experience White Water Rafting Near Gatlinburg
If you are planning a spring vacation to Gatlinburg, you will be thrilled to know that this is one of the best times of year to join us for a white water rafting adventure! As a bonus, we are the closest rafting operator to the Gatlinburg area, and you can easily plan a half day trip with your family and friends! Here are the top 4 reasons why spring is an exciting time to experience white water rafting near Gatlinburg:
1. Natural Water Levels
While our white water rafting excursions are an incredible experience all season long, the spring months can be particularly adventurous! This is the time of year when water levels on the Pigeon River are purely dependent on natural conditions, making the levels unpredictable! As a result, you may experience anything from a leisurely float trip down the river to a soaking ride!
2. Cures the Winter Blues
Another reason why spring is an exciting time to experience white water rafting near Gatlinburg is because it helps to cure the winter blues! After months of chilly weather and grey days, there is nothing like getting back outside among the beauty of the Smoky Mountains! Our white water rafting excursions are the perfect way to get outside and splash through the rapids with your family! There is just no better way to welcome spring than a day on the Pigeon River!
3. Gorgeous Mountain Scenery
If you love the gorgeous sight of the Smokies, just wait until you experience the mountain scenery from the perspective of our rafts on the river! Since this is the time of year when the famous Smoky Mountain wildflowers are blooming, you will see all kinds of stunning colors along the river banks. All of our trips last between 1.5 and 2 hours, so you will have plenty of time to admire the scenery as you float down the river. You will be talking about this white water adventure long after your spring vacation in the Smokes is over!
4. Excellent Rafting Rates
You will be pleasantly surprised to discover our affordable rates for spring rafting trips! When it comes to action packed fun, there is just no better value in the Smoky Mountains. If you are planning to join us with a group of at least 10 people, be sure to see our group information to save even more money on your excursion. We also offer a selection of money saving packages that combine our white water rafting trips with some of the other top attractions throughout Gatlinburg and Pigeon Forge.
Check out all of the information about our spring float trips today to experience the adventure of white water rafting near Gatlinburg! We look forward to seeing you this spring!